Studio PAD
Tuileries Garden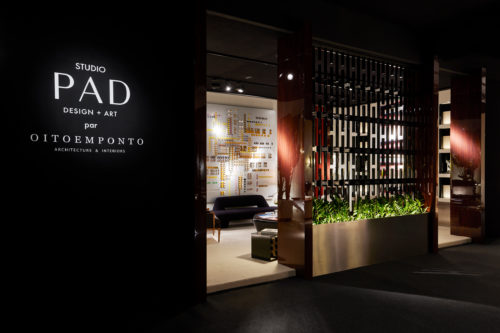 This year 2022 marks the great return of PAD Paris, which took place in the Garden of the Tuilleries from 5th to 10th April.
On this occasion, OITOEMPONTO was delighted to welcome you on the STUDIO PAD, which we have designed as a Jewel-box of white lacquer, rosewood with brushed stainless steel accents.
We wanted to pay a joyful tribute to the sets of the great French comedies of the 70's. These films, which portrayed a very Pompidou-style bourgeois modernity, juggled with new forms and materials, high-quality 18th century furniture and flamboyant works of art.