The desire for simple objects is the inspiration for straight and timeless forms. These are the traits of the luxurious Sterling Silver universe, a collection of exclusive pieces presented under the umbrella of Futilities&Goodies, the OITOEMPONTO design area dedicated to the creation of practical luxury pieces. The pieces are made of silver in its most pure form and are designed by Artur Miranda and Jacques Bec.
Sterling Silver presents a challenge to socially established aesthetics. Everyday practical pieces, normally made of glass, are now brought to life in a metal – silver. The choice of this noble material is intrinsically bound up with history and with the richness of Portuguese goldsmithery, famous for its craftsmanship with many important master craftsmen and artisans who deserve a tribute from current generations. It is a timeless collection strongly influenced by the understated elegance of the 40s and the pick of the 80s. Production is entirely Portuguese and is restricted to a limited collection numbered from 1 to 88 pieces and the most special models will be produced only from 1 to 8 units.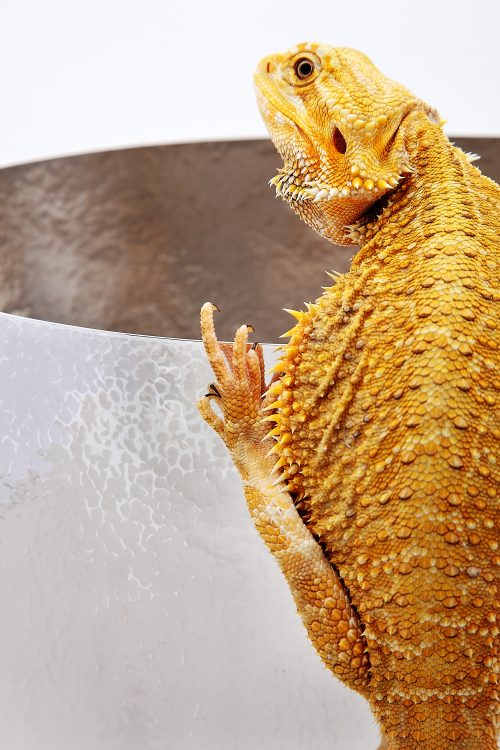 Vase "Elipse" - Vase
Coupe "Elipse" - Bowl
Cendrier "Lancelot" - Ashtray
Cendrier "Cigare" - Ashtray
Vase "Cigarre" Rectangle - Vase
Couple "Cimbale" Ronde - Bowl
Vase "Smoke"
Vase "Cigare" Carré - Vase
Seau à Glace "Jug" - Ice Bucket
Frappé "Jug"
Rafraichissdire "Cibale"
Broc à Eau "Jug" - Water Jug
Timbale "Smoke" M - Cup
The animals present in the images are not included in the collection, only served as the decorative complement during the photo shooting. They were accompanied by reptile handlers and placed in their natural habitat after the photo shooting were taken.